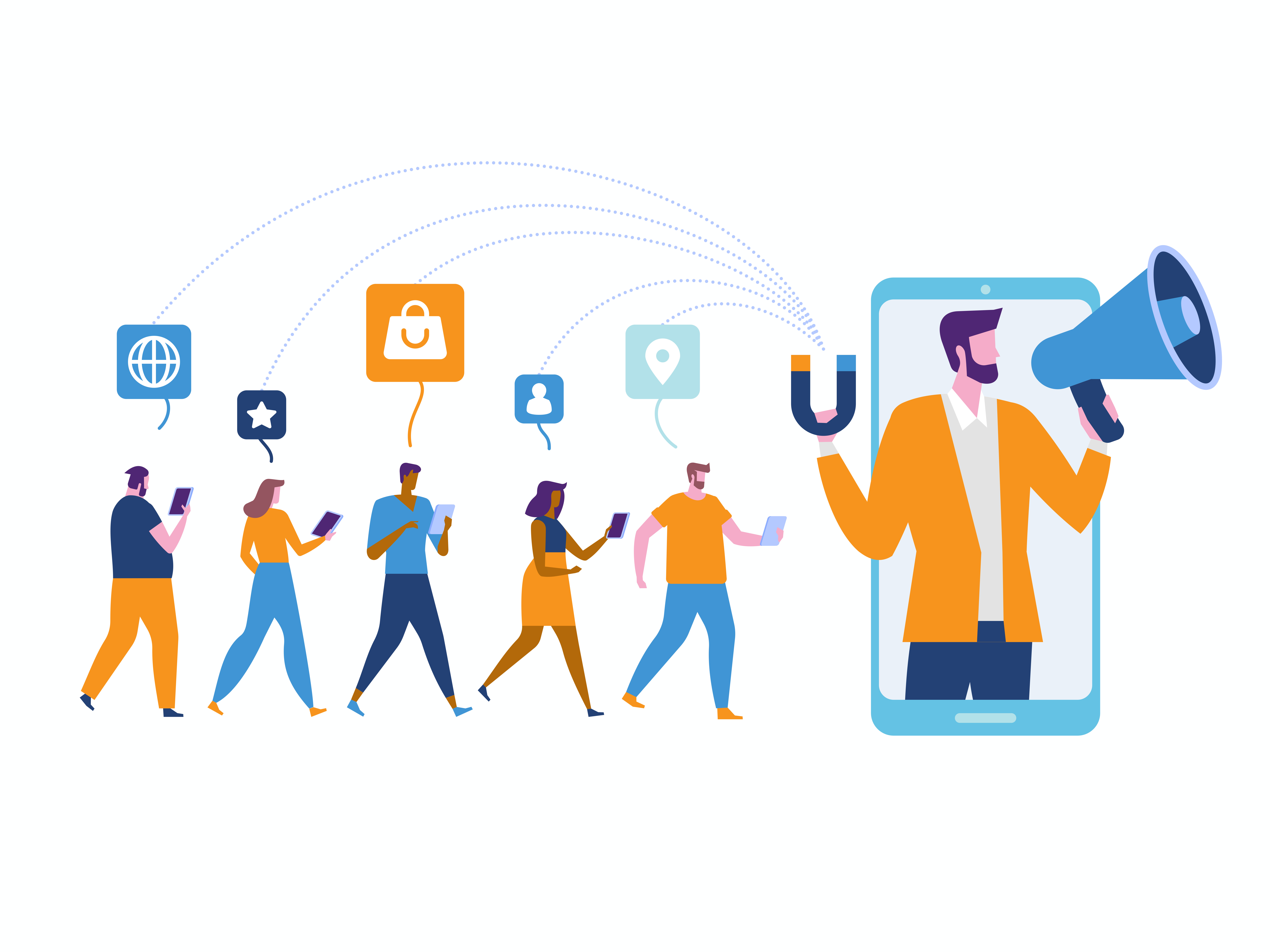 B2B Lead Generation: A Comprehensive Guide to Generate High Quality Leads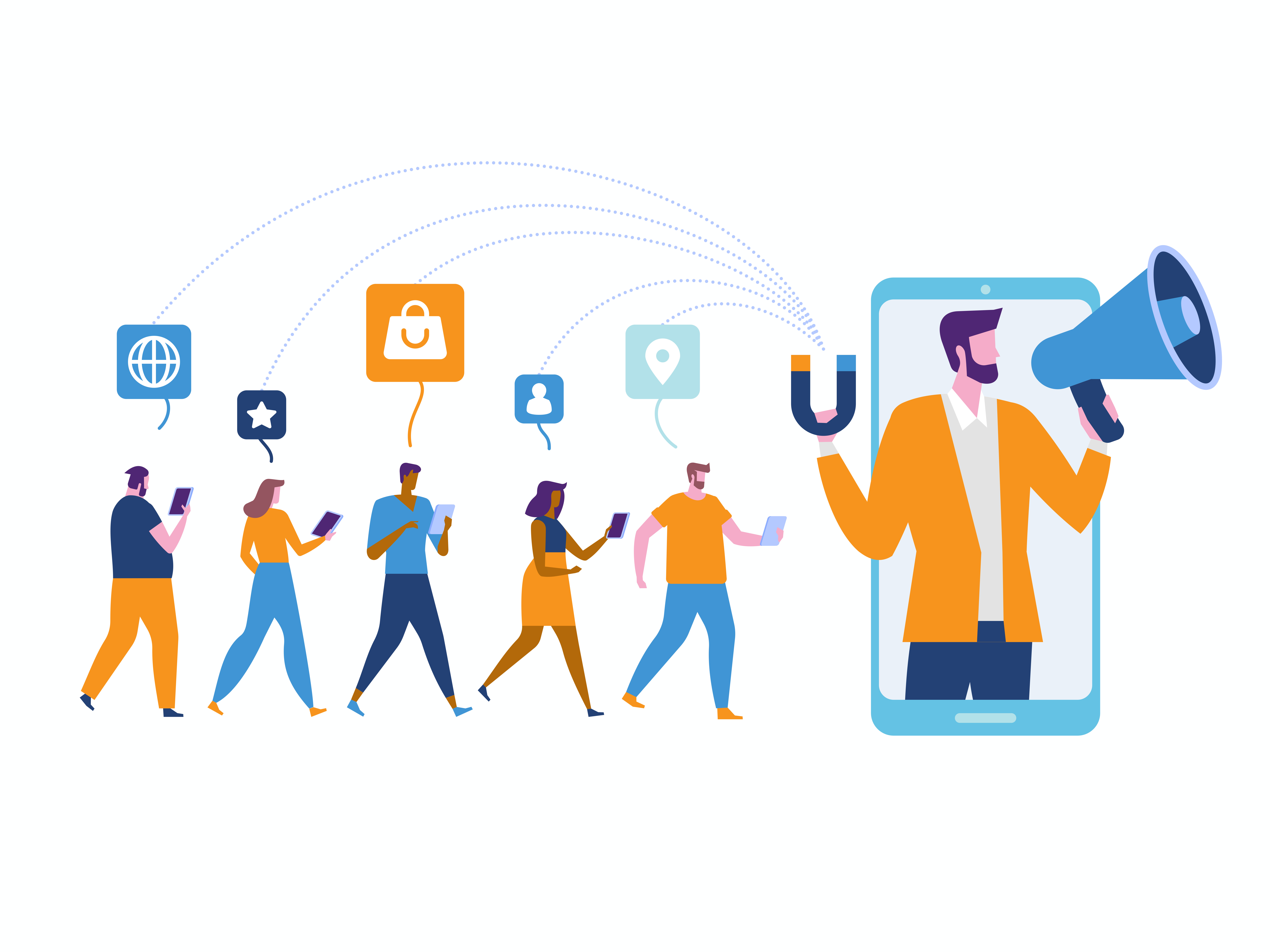 Most B2B businesses have a perennial problem of generating quality leads. With lead generation being a complex and challenging affair, how do you go about solving this problem? The short answer to the question is by creating a lead generation funnel. Now, you may wonder how to create a lead generation funnel that works? We know there are a lot of lead generation methods out there, but most of them are not as effective as they promise. Creating your first lead generation funnel may look overwhelming, but it is not. Even if it is, you can take the help of B2B lead generation companies. However, you do not require any advanced marketing skills to get started. And fortunately, this article about B2B lead generation strategies is here to help you get going.
This article looks at everything you need to know about creating, optimizing, and growing a lead generation funnel for your B2B business.
What Is a B2B Lead Generation Funnel?
A lead generation funnel is a series of steps that takes you from having no leads to having an actual lead. This can be a potential customer or someone who has expressed interest in your product or service but hasn't committed yet. Lead generation is an important activity, and almost 53% of marketers spend half their budget on it.
You might be wondering why you should use focus on B2B lead generation strategies when you could just send people straight to your website from social media. The answer is simple. Websites get more traffic than they used to because they have become so popular. However, the truth is that most of your visitors will bounce away if you don't give them something compelling right away.
That's why using a lead generation funnel is critical. It gives you more time to impress people before they leave and go somewhere else. Instead of just sending people straight over to your website, which may or may not hold their interest until they've bought something, using this strategy allows them time to get excited about what they're seeing before asking them for their contact information.
The Three Stages of a B2B Lead Generation Funnel
Let's look at the three stages of a B2B lead generation funnel in detail.
Top of the Funnel (TOFU: Stage 1)/Awareness
The TOFU is the first stage of your marketing funnel. It is where you are trying to get people to your website and start collecting their information. You will need this information later in the process when you are trying to convert them from prospects into leads.
The top of the funnel is where you create awareness for your brand or product. You want potential customers who are aware of your company but not necessarily interested in buying right now. This means they may be on social media or have seen an ad somewhere, but they aren't actively looking for a solution to a problem they have yet.
Middle of the Funnel (MOFU: Stage 2)/Consideration
MOFU is where you gather data about your prospects and move them closer to making a purchase. You can do it through email communication and social media platforms. The stage's goal is to determine your prospects' needs and provide them with the best solutions.
The middle of the funnel is also referred to as lead nurturing. It is essential to nurture your leads because they may not be ready to make a purchase yet. However, they could if you give them more information or offer them incentives such as discounts or free trials.
Bottom of the Funnel (BOFU: Stage 3)/Conversion
The bottom of the funnel is the final stage of your sales funnel. It's where you're asking for a sale and trying to close a deal. For example, you might have a drop-off rate between 60% and 80% at this stage, meaning that only 20% to 40% of leads make it all the way through.
This is why it is critical to know how to effectively market your products or services and ensure everyone who wants to buy from you knows they can do so without any hassle.
Key Elements to Focus When Creating a Lead Generation Funnel for Your B2B Business Creating B2B lead generation strategies are not difficult. However, it is essential to keep a few things in mind to increase its effectiveness. Let's look at those points in detail.
Creating an Ideal Customer Profile and Buyer Persona
Creating an ideal customer profile for your B2B business is the first step in building a marketing plan that will bring you closer to your customers and help you make more money. Ideal customer profiles help you understand the companies and people you should be targeting and how to reach them.
The process of creating an ideal customer profile is the same, whether you are making one for a new client or if you have already got a few under your belt. It is also critical that you update your customer profile regularly as you learn more about their needs. Here's how you can create an ideal customer profile in three simple steps.
Identify the demographics of your ideal customer—their age, gender, job title, industry, location, and education level, among other things.
Create a list of qualities that describe your ideal customer. Be as specific as possible.
Write down some common questions or concerns they might have about your product or service, and what it would mean for them.
Identifying the Right Outreach Channels
It is essential to tap into the most appropriate lead generation channels to make the most of your resources and generate quality leads. Here are the different channels and what they mean for your B2B business.
Email Marketing
Email marketing is an excellent channel for generating leads. It can generate quality leads, and it's easy to measure those results.
Here are some of the main benefits of email marketing:
– Email is the most cost-effective channel (It can give up to 4200% ROI).
– Email is easy to measure so you can see what works best.
– Email marketing allows you to send personalized messages based on who opens them and what they click within those messages.
Content Marketing
Content marketing is an effective lead generation channel because it allows you to build a relationship with your customers while they're in their research phase. 47% of B2B buyers will browse through three to five content pieces before engaging with your sales reps.
It also helps build brand awareness and trust among potential customers by showing them what makes you different from other companies. This helps build credibility with potential clients before they talk with anyone from your company. It becomes easier for them to say yes when the time comes.
Social Media Marketing
Social media marketing is one of the most powerful lead generation channels available for B2B businesses. According to research, social media was expected to overtake paid search for the first time and expand by 25% in 2021.
Social media offers businesses a way to connect directly with their customers and prospects. It's also conveniently accessible 24 hours a day, seven days a week, which means you can reach your audience at any time.
In addition, social media offers an affordable way to market yourself online by only requiring you to create content and interact with your followers.
Landing Pages
Landing pages are an effective way to generate leads for your B2B business. You can use them in several ways, from marketing to sales. Landing pages typically help you direct traffic from paid ads or organic search results to a dedicated page where you can capture leads and convert them into customers.
You can also use them as a sales funnel, with each section of the page leading visitors through a series of steps until they finally reach the signup button. The average conversion rate for a landing page is 9.7%, which is close to the benchmark of 10%.
SEO (Search Engine Optimization)
82% of B2B researchers find information about their potential purchases through Google. SEO is thus one of the most effective lead generation channels and an essential part of your B2B marketing strategy. You can generate leads through organic search engine results, which means people find you without you having to pay for ads.
You need to be visible when people search for keywords related to your industry. When you get found at the top of the results pages, you will get more traffic and potential customers will convert into leads quickly. Read our blog on SEO for B2B companies
Tips To Deliver the Right Content at The Right Stage of Your B2B Lead Generation Funnel It is essential to share the right content piece at the right time to increase the effectiveness of your B2B lead generation strategies. Here are some tips to help you get started.
Awareness Stage
It is best to target your prospects through informative blog articles and video content at the first step. You can create informative guides and content pieces that would pique your prospects' curiosity. It is best to deliver as much value as possible to make your prospects visit your website over and over again.
Consideration Stage
At this step, your prospects are already aware of your business. It is best to understand the needs of your prospects and offer solutions that solve their pain points. Case studies, whitepapers, and e-books work well here. You can showcase your expertise by highlighting how your solutions will be a right fit for your prospects.
Conversion Stage
Landing pages with contact forms work well at the last stage, where you have almost converted your customers. Creating a persuasive landing page that shows your value proposition will help you attract more signups. Ensure you optimize it based on the best practices.
Bottom line
B2B lead generation strategies will not be a complex task if you this guide aptly. The first step is to identify and segregate the three stages of a lead generation funnel. When you identify the stages, the next step is to figure out the outreach channels and content you would want to create for your prospects.
Effective and valuable content will have a vital role in determining the effectiveness of your lead generation efforts. It is thus critical to ensure you create informative content that helps your prospects build trust with your brand.
B2B lead generation companies like Sonder Digital can help you get rid of your lead generation woes. We have an effective combination of the right expertise and technology stack to help you achieve every goal on your list.