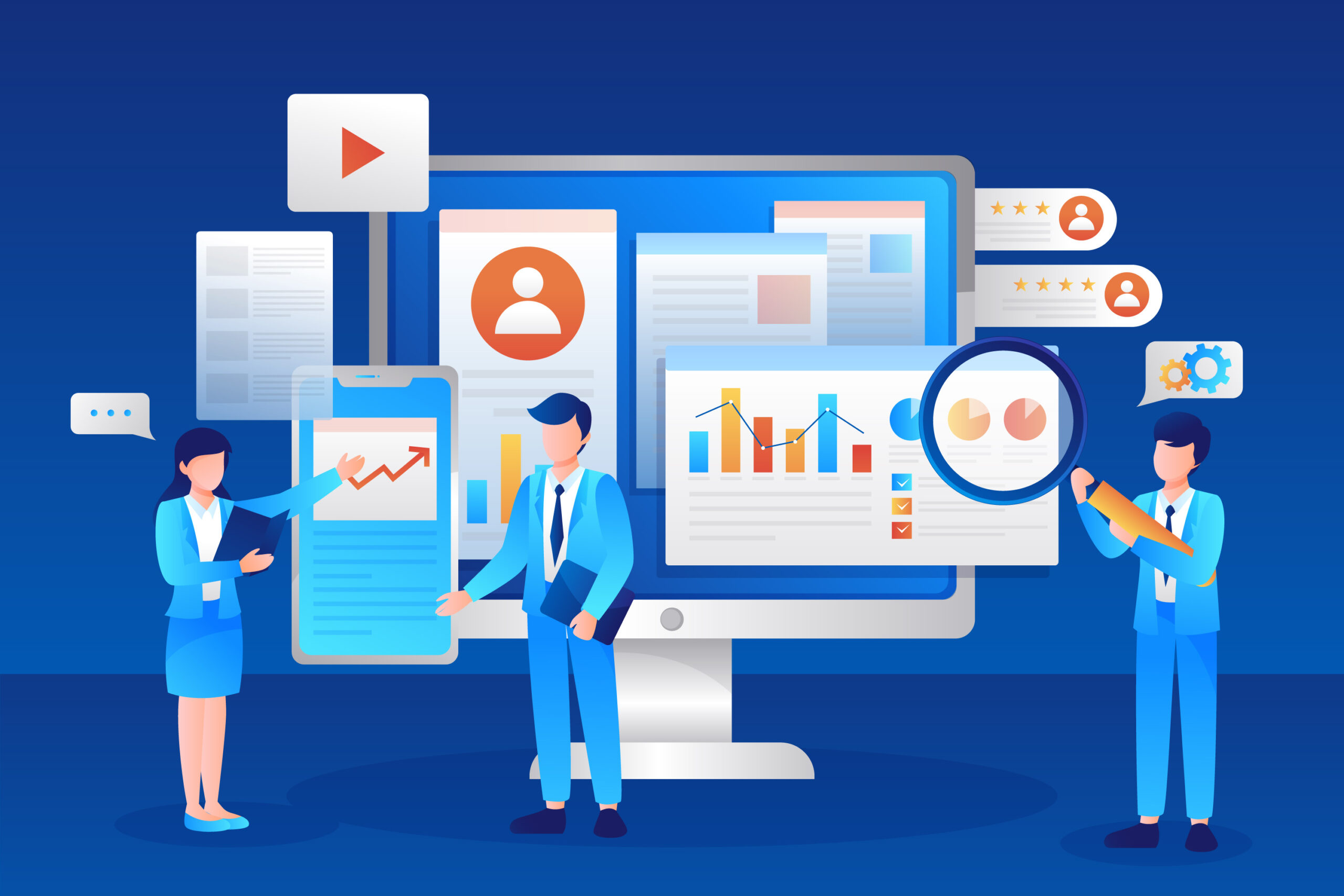 How to make account-based marketing the gamechanger for your business
Account-based marketing (ABM) is a strategic approach to marketing that focuses on targeted campaigns to specific, high-value accounts rather than targeting a wider audience. This approach can be particularly effective for your B2B business as it allows you to customize marketing efforts to prospects' specific needs and pain points.
Executing an ABM strategy, however, requires careful planning to ensure you get the best results. Here are some helpful tips to get you started with your next ABM strategy.
Tips to create an effective ABM strategy
Here is a proven methodology that can help you get the best returns on your ABM efforts.
Leverage data instead of guesswork
Leveraging data to choose prospects for ABM is crucial for several reasons. 43% of marketers in a study agreed that advanced data management is crucial to the success of ABM.
By analyzing data on customer behavior, you can identify the accounts that are most likely to be interested in your products or services. Data also helps tailor your marketing efforts precisely. 
Furthermore, data tracks the results of your ABM efforts and optimizes your strategy over time. Customer behavior data analysis allows you to identify what's working and what's not.
Use case studies
Case studies provide concrete examples of how your product or service has helped other businesses solve a specific problem or achieve a specific goal. This can be particularly effective in the B2B space, where decision-makers often need to justify their purchase decisions to their superiors.
You can customize case studies to focus on specific industries or business types, which can help personalize b2b marketing efforts and make them more relevant to target accounts. By showing how your product or service has helped other businesses, case studies provide social proof and build confidence in your brand.
Align sales and marketing
ABM necessitates strong collaboration between sales and marketing teams to identify target customers and create focused marketing campaigns. Based on variables like industry, size, and geography, sales and marketing teams can pinpoint the accounts that are most likely to respond favorably to their marketing initiatives.
According to a report, businesses can spend up to 29% of their marketing budget on ABM. It thus becomes vital for sales and marketing to work together to create messaging that appeals to target accounts and answers their unique problems. A more smooth and more consistent customer experience can help foster connections and develop trust.
Redefine your value constantly
Redefining the business value for ABM ensures your marketing efforts remain relevant and effective. Your business differentiators are the unique qualities or features that set your business apart from competitors, and they can be a key factor in attracting and retaining customers.
By offering unique and value-added features or services, you can improve the customer experience and build stronger relationships with your target accounts. Furthermore, you can increase brand awareness and establish your business as a leader in your industry.
Create Ideal Customer Profiles (ICPs)
Your b2b marketers can concentrate on accounts most likely to remain receptive to your business by creating ideal customer profiles (ICPs). These are thorough descriptions of your potential customers based on specifics like geography, organization size, and industry.
ICPs allow you to design marketing communications more likely to resonate with your target accounts by understanding their particular pain points. Additionally, you may redefine your marketing initiatives to cater to their requirements and preferences, which enhances the customer experience and fosters loyalty.
Identify the right channels
Your marketing efforts will be more successful at turning leads into customers if you choose the appropriate ABM channels. For different prospective clients, you need unique channels to be more productive. Thus, it is crucial to have platforms that would benefit your efforts the most.
You may enhance the customer experience and forge closer ties with your prospective clients by utilizing successful channels for reaching them. You can ensure your marketing efforts are focused, pertinent, and successful at producing results by carefully evaluating the channels that work best for your company and your target customers.
Bottom line
Acting on these tips can help you get the best results out of your ABM efforts. Remember that personalized content plays a vital role at each step in convincing prospects. Your prospects may also feel you genuinely care about overcoming their challenges.
Sonder Digital is a reliable b2b marketing agency that can help you get started with ABM in no time. We have delivered proven results by helping our clients secure new businesses worldwide. Contact us today to know more details about our services.